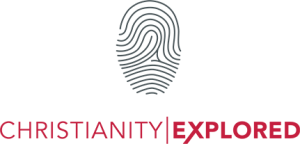 WHAT'S THE BEST NEWS YOU'VE EVER HEARD?
What exactly is Christianity all about? Who is Jesus Christ? What is the gospel? If you have asked these questions, either as someone who just wants to learn more about Christianity or as a Christian looking to learn more about the gospel, please join us. The CHRISTIANITY EXPLORED course gives you time and space to explore who Jesus Christ is, to ask questions and discuss, and to discover what the gospel is all about.
A free 7-week course beginning February 24, 2021.
Wednesday nights starting at 6:30 pm
We encourage everyone to use this course as your dinnertime devotions each Wednesday. The lessons will include a video and some questions as well as a reading plan for the week. The video will be shared on Zoom where Pastor Tony will read a Bible passage, open in prayer and introduce the video.
You can text Pastor Tony Roukema at (905) 802-0625 or email workshops@burlingtonebenezer.ca with any questions or to register for the course.